7 Unique Boutique Hotels to Experience Throughout Idaho
The Gem State is brimming with boutique hotels that will make your stay that much better.
By Shelby Deering
Idaho is a treasure trove of small, charming and exclusive boutique hotels—from urban settings and luxurious respites to themed accommodations you'll tell all your friends about. In every region of the state, you're sure to find a hotel that fits your tastes and trip perfectly, and it doesn't hurt that you can fill your itinerary with nearby activities and attractions, too. Here are seven of our favorite boutique hotels found in the Gem State.
Scandia Inn | McCall
As the name suggests, the Scandia Inn showcases stylish Scandinavian interiors. Open since 1976 but with a decidedly refreshed appearance, this hotel is an Instagram dream. Its rooms range from the king suite to the double queen, all showcasing Scandi visuals, like wood-slat headboards, reclaimed furniture and mid-century-inspired lighting. And the rooms aren't just decked out in eye-pleasing aesthetics. You'll also enjoy flat-screen smart TVs, Egyptian cotton sheets and electric baseboard heating. With roots drawn from the Finnish immigrants who settled in the McCall area, the hotel shines in the winter with its tall pines, mountain locale and newly opened sauna to keep you warm on the chilliest days.
Things to Do Near the Scandia Inn
The Scandia Inn is conveniently within walking distance of several McCall restaurants to add to your schedule, like Growler's Pizza Grill and Salmon River Brewery. The hotel is also just a hop, skip and a jump from beautiful Payette Lake, complete with McCall Lake Cruises, so you can get the best possible view of the water.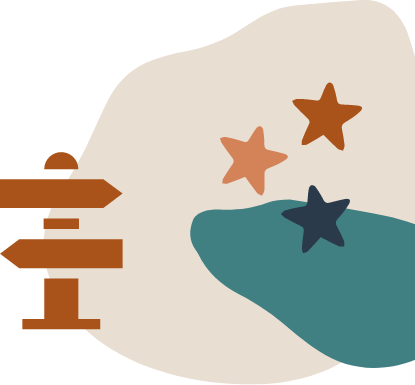 Blackwell Hotel | Coeur d'Alene
To feel as if you've been transported to another time, look no further than the Blackwell Hotel in Coeur d'Alene. Readied with 10 luxury suites, this grand mansion was originally built in 1904 and looks just as it did back then, especially with its period touches like clawfoot bathtubs and lavish fireplaces. But the hotel also has features that bring it right into the 21st century, like Sleep Number mattresses, flat-screen TVs and even a game and movie room. To prove that this hotel really is a love letter to the local region, several Coeur d'Alene artists are spotlighted throughout the hotel, from sculptures to contemporary paintings.
Things to Do Near the Blackwell Hotel
While you can certainly rest in the lap of luxury in your accommodations, you can also take your vacation to the rugged outdoors whenever you need a dose of nature. The hotel resides just a quarter mile from Lake Coeur d'Alene and has a prime location near favorite area trails, like Tubbs Hill Park and Nature Trail and the North Idaho Centennial Trail, both picturesque with stunning vistas.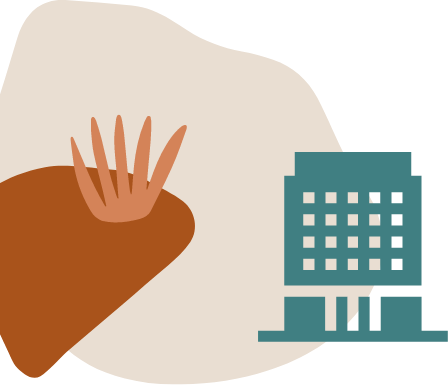 The Harkness Hotel | McCammon
For luxury that feels altogether current yet harkens back to a long-ago era, book a stay at The Harkness Hotel in McCammon. The McCammon State Bank building, constructed in 1906, now enjoys a second life as a fully renovated boutique hotel. You'll still spot several of the historic details, including the arch-top windows and wood floors. Furnished with crystal chandeliers and elegant decor, the rooms are just as luxe, outfitted with full kitchens in three of the suites and opulent bathrooms. To continue pampering yourself, soak up some services at the on-site salon and spa, where you can treat yourself to a pedicure, Swedish massage or a pumpkin enzyme facial.
Things to Do Near The Harkness Hotel
The Harkness Hotel is right down the road from Lava Hot Springs, complete with hot pools to rejuvenate your soul and an indoor pool that's sure to be fun for the whole family.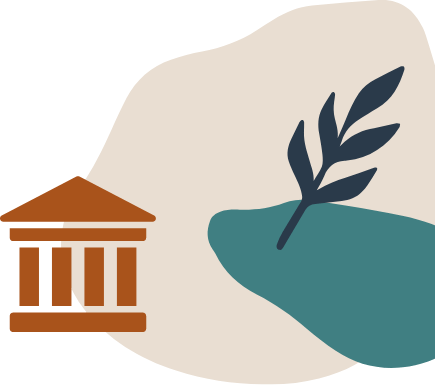 Hotel 43 | Boise
Make a long weekend of it in Boise with a stay at Hotel 43. With a swanky feel that's right in the heart of downtown, this urban hotel has no shortage of amenities. First of all, Hotel 43 is a pet-friendly hotel, which means Fido can come and take part in some luxury, too. Here, you'll find spa robes, 50-inch TVs, room service and Serta EuroTop mattresses so you'll rest easy. On-site restaurant Chandlers Steakhouse will be there when you have any hankerings, and if you want to get moving, look to the fitness center and complimentary bike rentals.
Things to Do Near Hotel 43
While there's certainly lots to do throughout downtown Boise, one stop you can add to your trip is the Boise Art Museum. You'll get free passes with your stay, and it's just a three-minute drive from the hotel. The museum is packed with exhibitions of modern art and 4,000 masterpieces in the permanent collection.
Knob Hill Inn | Ketchum
Hit the slopes and then enjoy the ultimate après-ski experience at Knob Hill Inn in Ketchum. Whether you're downhill skiing at Sun Valley Resort or snowshoeing local trails, you can truly relax the second that you return to your room. With flat-screen TVs, bathrobes and slippers, radiant heat and pillow-top mattresses, you'll be able to take a load off and gain enough energy to strap on those skis again the next day. You can even bring your pup along to enjoy some snowy fun since the hotel is dog-friendly. Ease any post-ski aches with the indoor heated pool, hot tub and sauna, and fuel up with the help of The Grill at Knob Hill's delicious steaks and wild game.
Things to Do Near Knob Hill Inn
Staying here in the warm-weather months? You can go whitewater rafting with White Cloud Rafting Adventures, try paragliding with Fly Sun Valley or hike area trails like the Sunny Side Trail or the Greenhorn Trail. Trail maps are available at the front desk.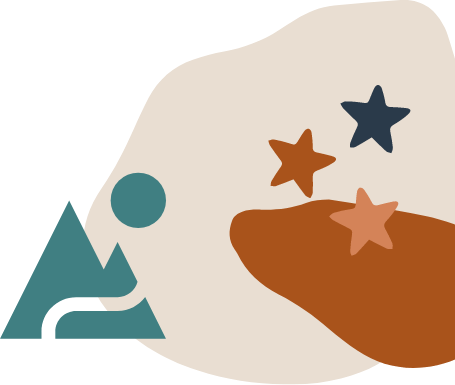 Black Swan Inn | Pocatello
Take a walk on the wild side and book a stay at the Black Swan Inn in Pocatello. The themed rooms are truly out of this world, ranging from the Jungle Falls room (complete with a realistic mural and mini koi pond with a waterfall) to the Sea Cave Suite (you'll sleep in a giant clam shell while admiring aquariums filled with fish) and much more. From the outside, it very nearly looks like an old English inn, but it harbors some real personality inside. There's even a gift shop with items that will make your stay even more sumptuous, like bath bombs and treat baskets.
Things to Do Near the Black Swan Inn
While it might be hard to tear yourself away from your awesome hotel room, the Black Swan Inn is surrounded by plenty of natural beauty, like the Blackrock Canyon Recreation Site and trails that include the City Creek Loop and Cusick Creek.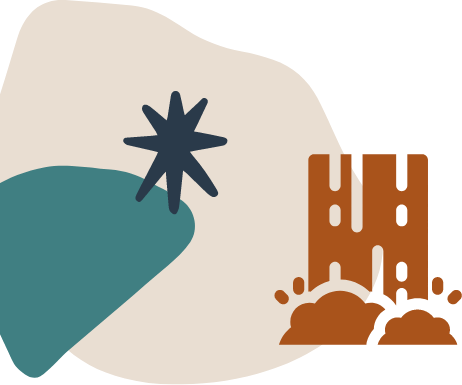 Destinations Inn | Idaho Falls
Owned by the same family as the Black Swan Inn, Idaho Falls' Destinations Inn is like a trip around the globe, all in one place. Skip the plane tickets and stay in a room that will transport you to jolly old England, colorful Thailand, rustic Alaska or romantic Paris, with amenities that include jetted tubs, walk-in showers and smart TVs. Who knew that a 1905 historic building could be transformed into an impressive destination with 14 unforgettable themed rooms?
Things to Do Near Destinations Inn
As the name suggests, the town of Idaho Falls has awe-inspiring waterfalls that cascade from the Snake River. To further enjoy being outdoors, don't miss the Idaho Falls Zoo at Tautphaus Park, where you'll spy zebras, otters and flamingos. Or sneak in 18 holes at the nearby Sand Creek Golf Course.