Unplug & Recharge: Idaho's Ranch & Glamping Stays
Escape into nature with a stay at Idaho's most charming ranch and glamping accommodations.
By Sarah Etinas
Idaho is dotted with rustic ranches and adorable glampsites that are perfect for a rejuvenating, nature-filled getaway. As you escape from your day-to-day life, you'll get to hike, ride horses, ski and snowshoe to your heart's content. At the end of your visit, you'll leave feeling more relaxed and refreshed than ever.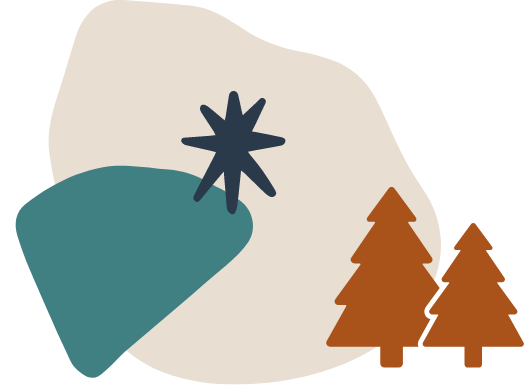 Moose Creek Ranch | Victor
Located on the Idaho-Wyoming border, Moose Creek Ranch in Victor is a fantastic home base for your Grand Teton National Park adventure. You'll have easy access to some of the best hiking trails, ski slopes and snowshoeing paths in Idaho.
With both cabin and glamping stays, Moose Creek Ranch boasts the best of both worlds. The cozy cabins can include everything from romantic fireplaces and fully equipped kitchens to stunning Moose Creek Canyon views, depending on the specific accommodation. And if you'd prefer to glamp, there are five wood-sided, canvas-roofed "tents"—complete with plush beds and outdoor firepits—that make for an ideal glamping adventure.
Linn Canyon Ranch | Teton Valley
Less than 10 miles from Moose Creek Ranch lies Linn Canyon Ranch, another of Idaho's incredible ranch and glamping stays. And just like its neighbor, Linn Canyon Ranch offers both cabin and glamping accommodation options in the beautiful Teton Valley.
The three glamping tents on the property come with comfortable beds and stunning mountain views. The one timber-frame cabin is equipped with a whole host of charming features, including an adorable breakfast nook, a welcoming family room and a picturesque wraparound porch.
After settling in, throw on your favorite pair of jeans and grab your boots for one of Linn Canyon Ranch's iconic horseback riding tours. Saddle up for a sunny daytime adventure or the in-demand sunset dinner ride.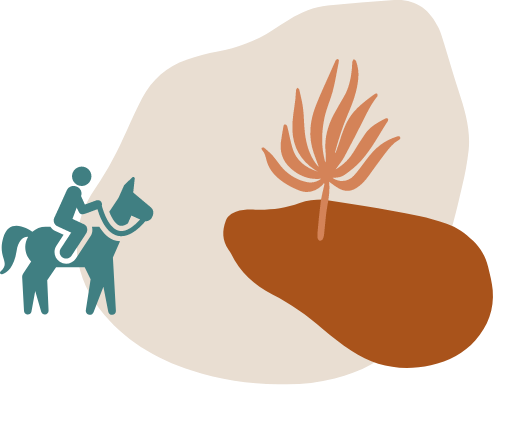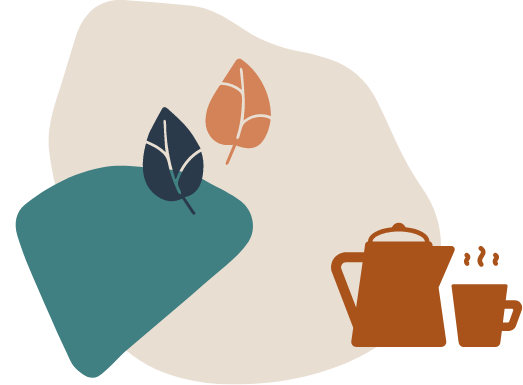 Western Pleasure Guest Ranch | Sandpoint
Head up to Western Pleasure Guest Ranch in the Idaho Panhandle for a stay filled with horseback riding, gourmet country meals and fresh mountain air.
This Sandpoint ranch offers both cabin and lodge stays. Every accommodation is filled with all the necessities as well as a few thoughtful touches, like soft handcrafted quilts and cozy wood-burning stoves.
As with many of Idaho's best ranch stays, the main highlight of Western Pleasure Guest Ranch is the opportunity to enjoy a slow vacation. Watch horses roam green pastures as you sip your morning cup of coffee, saddle up for a horseback riding tour under the warm afternoon sun, chow down at a cowboy cookout or spend the evening watching Westerns on the lawn.
Willow Glamping Yurt | Castle Rocks State Park
Put a one-of-a-kind twist on your glamping adventure with a stay at the Willow Glamping Yurt at Castle Rocks State Park.
At its simplest, a yurt is an insulated, round tent-like structure traditionally used by nomadic groups in Central Asia. Get a taste of this unique accommodation at Willow Glamping Yurt—albeit a spruced-up version.
Roast marshmallows over the fire ring, get warmed up under the heater, store your snacks in the mini fridge and curl up for the night in the luxurious king bed. Then, when you wake up the next morning, you can explore everything that Castle Rocks State Park has to offer—from hiking and climbing to skiing and snowshoeing.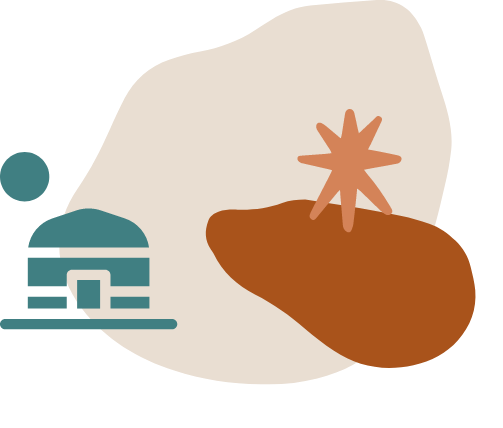 Red Horse Mountain Ranch | Harrison
Just an hour outside of Coeur d'Alene is the charming Red Horse Mountain Ranch. Showcasing Western hospitality at its finest, a stay at this Idaho ranch comes with exciting horseback riding tours, Pacific Northwest–inspired meals and, of course, rustic lodging.
Each of Red Horse Mountain Ranch's rural cabins is surrounded by the beautiful nature of the Coeur d'Alene National Forest. Depending on which cabin you book, you may also get to enjoy some cool bonus features like breezy balconies, hand-carved furniture and bubbling hot tubs.
When you're ready to leave your cute cabin, Red Mountain Ranch has a whole bunch of activities to keep you entertained. Try your hand at archery, go on a kayaking tour or cool off by zip lining into a spring-fed pond!
Diamond D Ranch | Frank Church Wilderness
Diamond D Ranch is one of the most unique ranch stays in Idaho. Hoping to hunt some big game? You can make that happen. Want to go on a horseback riding adventure? The only question is how long you want to ride. Looking to check "panning for gold" off your bucket list? This Idaho ranch can deliver!
And after hunting, horseback riding and gold panning all day long, you can settle in for the night in one of Diamond D Ranch's inviting cabins. Wrap yourself up in soft blankets, curl up in your cozy bed and doze off to the sound of burbling nearby creeks.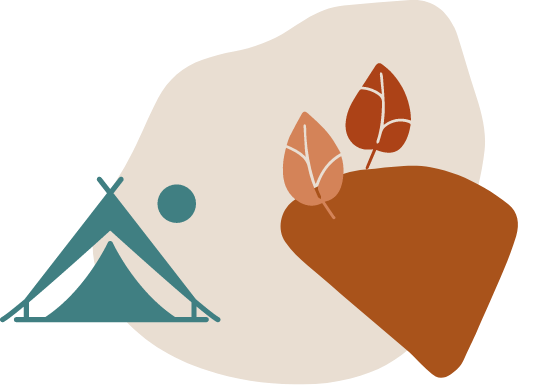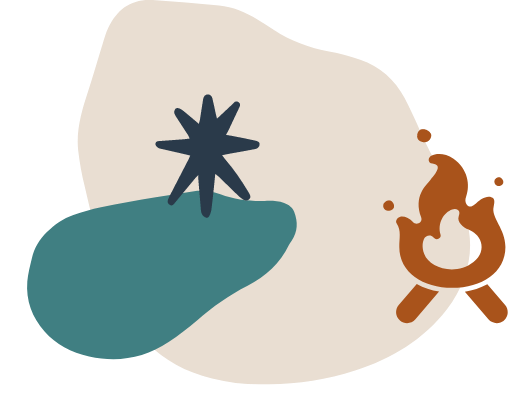 Longhorn Guest Ranch | Cascade
Situated just an hour and a half outside of Boise, Longhorn Guest Ranch is a fantastic place for a weekend nature escape.
Spend your days hiking nearby trails, visiting with the uber-fluffy Scottish Highland cows, fishing or roping like a real wrangler. After a jaw-dropping sunset, head back to the ranch lodge for an evening of board games and gooey s'mores. And finally, at the end of the night, snuggle up in your lovely cabin or glamping tent.
Sounds pretty magical, wouldn't you say?
Three Rivers Ranch | Ashton
Known for its fantastic fly-fishing opportunities, Three Rivers Ranch in Ashton attracts anglers from all over the country. And with 16 Blue Ribbon rivers in the area, you'll have your pick of fishing locations to choose from! Get ready to reel in some prized trout on your Three Rivers Ranch trip.
At the end of a long day of casting lines and catching fish, head back to the lodge for a fancy family-style dinner. Fresh arugula salad, garlic-roasted prime rib and golden crème brûlée are just the beginning. And when you're stuffed to the brim, you can get some much-needed rest in one of Three Rivers Ranch's quiet, rustic cabins.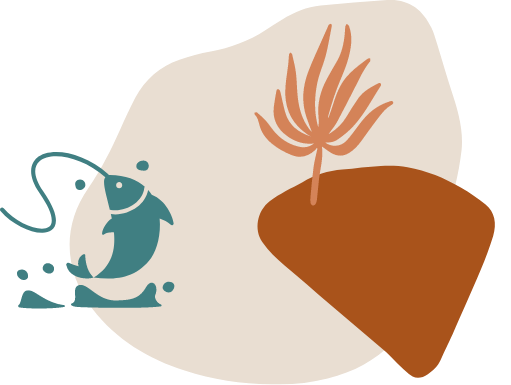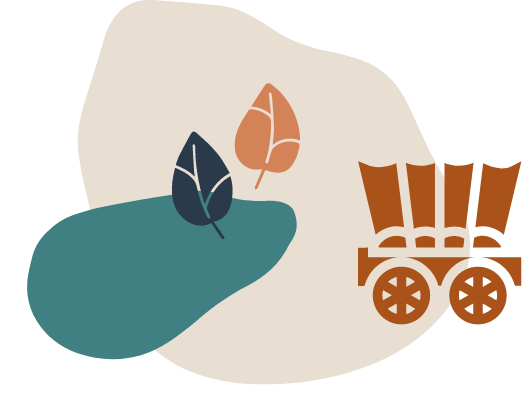 Salmon Gypsy Bed and Breakfast | Salmon
The little town of Salmon, Idaho, is home to one of the most unique accommodations in the Gem State. Instead of staying in cabins, tents or even yurts, Salmon Gypsy Bed and Breakfast hosts guests in reinvented caravans.
Traditionally known as vardos, these wagons were used by nomadic Romani people to move from one place to the next. Today, Salmon Gypsy Bed and Breakfast has repurposed some of them into accommodations, complete with plush beds, well-equipped kitchenettes and even a small lounge area.
After a relaxing night in your wagon, you can head out and explore the nearby area. Go whitewater rafting on the Salmon River, try your hand at fishing or warm up in Goldbug Hot Springs.